The Play's the Thing
Victoria Gibney, Staff Writer
March 22, 2019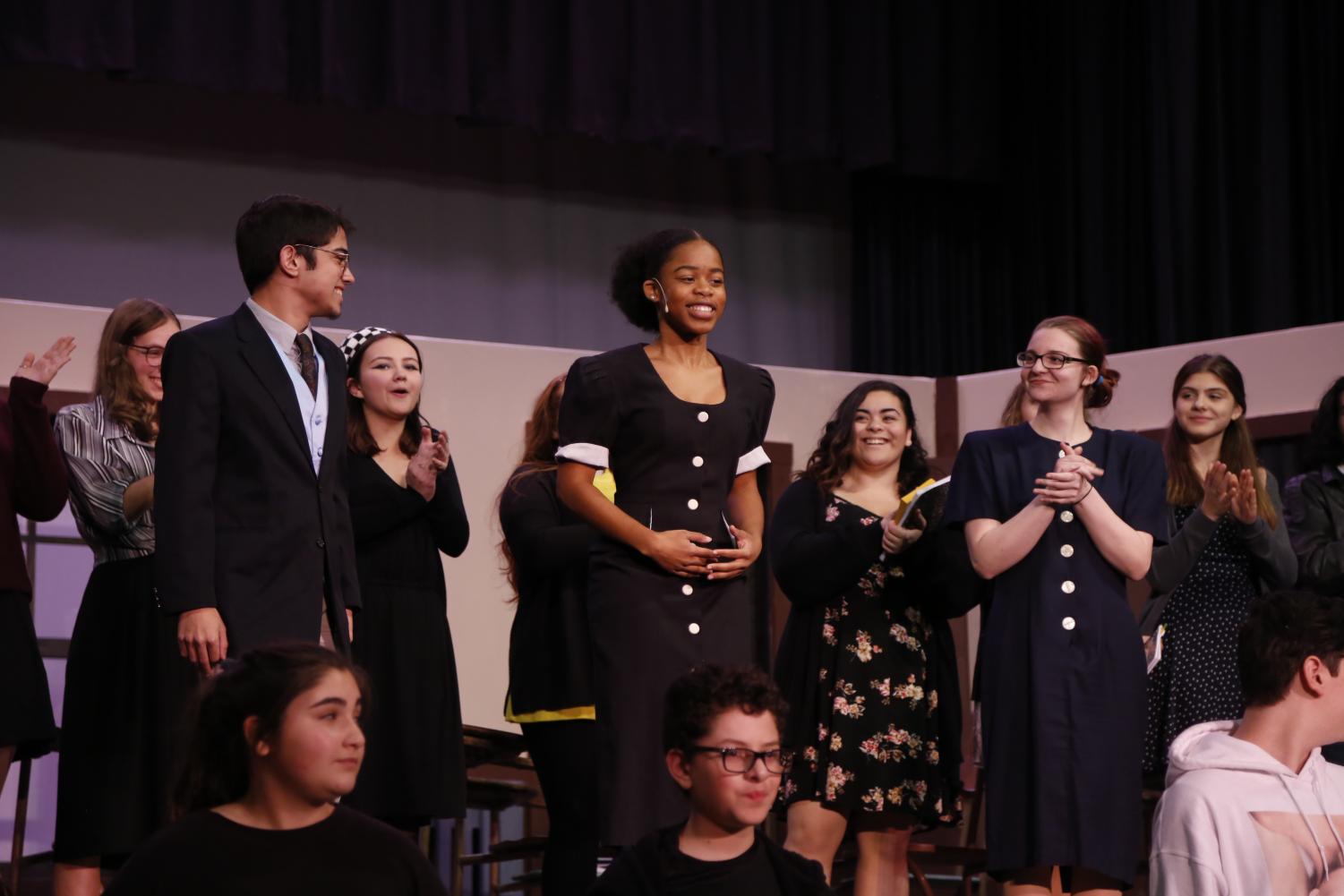 In November, I had the honor of starring in this year's production of Up the Down Staircase as an understudy for the character Vivian Paine. The nights that the play was performed were November 15th, 16th, and 17th.
Up the Down Staircase is about a new teacher, Sylvia Barrett, whose first year is at a high school filled with troubled kids or kids who have a life at home that is completely different from their life in school. Every student has a different story. Luckily, she has a fellow teacher and friend named Bea Schachter who is helping her out through the ins and outs of the school. Sylvia must find a way to keep her class in order, deal with their troubles, juggle with other staff members, and contemplate other possible jobs. Will she be able to do it?
Everybody has a part in a play, whether it's the main character or an understudy. All of the roles compile together in harmony to create a wonderful production. Acting helps bring the play to life, and the actors and actresses who starred in Up the Down Staircase definitely brought that out. During rehearsal, when I would watch the main cast practice, I would always think of how amazing the play was going to turn out. The wonderful stars really gave the fictional characters spirit and even extra zest. I've seen Mepham shows before, and I know how great the productions here are, thanks to Mr. Grosskreuz. Mr. G. is the director and producer of all of the plays and musicals in Skull and Bones. He definitely works hard to make the show the best it can be.
According to Mr. Grosskreuz, "I had decided that I would update the script of the play to make it reflect modern times and today's schools; however, when I began immersing myself in the script, I found that the issues and topics that are explored in Staircase still exist today. It's amazing how so little has changed in the life of students, teachers, administrators, and schools since the 1960s. It speaks volumes to the creativity and perceptiveness of author Bel Kaufman to capture this reality and see it so well preserved today."
I may have a biased opinion, but to me, Up the Down Staircase was a total success. I made a ton of new friends and it was an escape from reality for all of us. The set that the stage crew built was realistic and brought the viewer into the production. Working with Skull and Bones for the first time was an amazing experience, and I hope that all of my years at Mepham will be filled with S&B.